National Action Plan - Afghanistan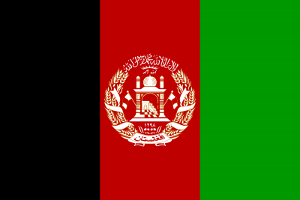 Women in Afghanistan have long worked toward equality under the law and in practice. Since 2001, Afghanistan has been home to a war between the UN-backed Afghan government and Taliban insurgents. This conflict has resulted in thousands of civilian deaths. Under the Taliban, Afghan women faced extremely restrictive regulations and violence, which included the threat of physical punishment if violated. In 23 rounds of peace talks between 2005 and 2014, women were at the table on only two occasions; the negotiating team that was announced after the November 2018 conference in Geneva had three women, but no civil society representatives.
Women were excluded from the US-Taliban talks throughout 2019, as were issues of women's rights, leading to widespread concern among Afghan women that their human rights would be compromised for the sake of an agreement. On the issue of sexual and gender-based violence (SGBV), women in Afghanistan face high levels of violence, and the WILPF Afghanistan submission to the CEDAW committee specifically highlighted insurgent violence, attacks on schoolgirls and working women, high levels of rape and domestic violence, as well as widespread physical and sexual abuse by State security forces, forced and child marriage, and honor killings.
According to an announcement of the Ministry of Women Affairs, in 2019 there was an 20% increase in cases of domestic violence.Women, Peace and Security challenges include participation of women in public and political life and all Afghan peace processes, consultation with women in reconciliation efforts and justice and implementation of laws. There are multiple references to Women, Peace and Security in the mandate of UNAMA focusing on participation, protection of women's rights and empowerment.
Afghanistan ratified the Convention on the Elimination of All Forms of Discrimination against Women (CEDAW) in 2003. On 30 June 2015, Afghanistan adopted a National Action Plan for the Implementation of UNSCR 1325 for the period 2015- 2022. There is no current Global Gender Gap Index (GGI) ranking for Afghanistan. Afghanistan became the 109th state party to the Arms Trade Treaty in 2020.
In July 2015, the government of Afghanistan launched its first UNSCR1325 National Action Plan (NAP). The main agency responsible for development, monitoring and evaluation of the NAP is the Steering Committee headed by the Ministry of Foreign Affairs.
Read More »
The Afghan NAP is organised under the main UNSCR1325 themes: Participation, Protection, Prevention and Relief and
Read More »
In July 2015, the government of Afghanistan launched its first UNSCR1325 National Action Plan (NAP), which covers the period 2015-2022.
Read More »